Built on free draining chalk downland and situated just 3 miles south east of the historic centre of Cambridge, the Gog Magog Golf Club has two excellent and very different courses. The Old Course, opened in 1901, has all the character you would expect from a course with so much history. It has great variety, great views and is a great test for all abilities. The Wandlebury Course, opened in 1997, is now well established and has already hosted Regional Qualifying for The Open for 5 years. Longer than the Old Course and with USGA specification greens, it also has great vistas.
Simon Harrison - Head Professional
I have been a qualified PGA professional for 21 years. Throughout this time I have coached county, international, fellow professionals and even tour professionals. But I happily spend my time at the golf club teaching club golfers and beginners. Over the years I have used my wealth of experience and knowledge acquired over a long career to aid in performance development.
---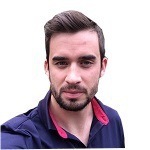 Tom Simm - PGA Professional
I turned professional in 2005 after a year travelling, some of which was spent working in sports coaching in Europe and America. I qualified under the guidance of well known coach Lee Scarbrow, of whom I worked with for 5 years at John O'Gaunt GC. After a brief spell in Portugal I then returned to England and was appointed Assistant Professional at Gog Magog under Ian Bamborough. Since being at Gog Magog, my expertees have largely been focused on Junior Golf, where I have created an academy which acts as a feeder for the Junior Section. However, I enjoy coaching all ages and abilities and thrive on the job satisfaction from witnessing an improved golfer and the results that duly follow. I like to incorporate a wide range of aspects and teaching methods into my coaching and don't feel that I should be bounded by any one philosophy. I feel that reacting to a players goals and enhancing their enjoyment of the game is vital, whether that be improving the player psychologically, physically or technically. My job is to identify what can be improved and with the help of the player implement the necessary changes.
---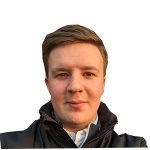 Lee Marshall - PGA Professional
I have been a qualified PGA professional since 2012. I have represented Cambridgeshire at county level as an amateur & continue to play regular tournaments on the PGA East Region. I have developed a passion for coaching through studying & understanding ball flights. My goal as a coach is to help you to understand your own golf game/abilities & build a program around your personal goals to maximise performance. I use video analysis frequently to give visual feedback which allows you to match the pictures to the model swing positions/references I am coaching
---