Gog Magog Golf Club
Built on free draining chalk downland and situated just 3 miles south east of the historic centre of Cambridge, the Gog Magog Golf Club has two excellent and very different courses. The Old Course, opened in 1901, has all the character you would expect from a course with so much history.
Click and Collect
View online, buy at home and collect here! Its that simple. View our extensive online catalogue and click here.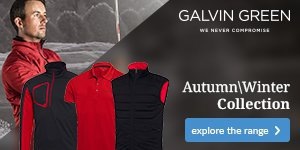 The winds of change
Yes, spring is well and truly on its way, and that means you'll need to dress accordingly – after all, no-one wants the faff of continously putting on and taking off layers when searching for the ideal outfit.